Overview
Time
1 week
Team
Nikita T, Brandon L (PD), Meghan V (PM), Ash S (Eng), Chuhan W (Data Science)
During my Product Design summer 2021 internship at Wish, I worked on the Wish Local team for projects that were both consumer and store-facing.
One of the many high-impact projects that I got to work on, came out of an internal hackathon submission . My team explored ways to help improve the pickup rate for online orders shipped to local stores. In the end, our proposal was chosen to be added to Q4 roadmap.
What is Wish Local Pickup?
When a customer places an order on Wish, they can either have the package shipped to their address or to a local store that has signed up with the Wish Local program. With the Wish Local program, shops with a storefront can sign up to be a pickup location for customers' Wish orders. Stores earn a commision for every order fulfilled while customers cut down on shipping costs.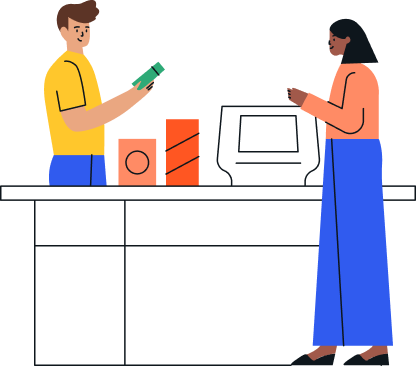 People Problem - Unaware of Pickup Information
Around 30% of the Wish Local orders aren't being picked up by customers, within the 2 week window they have. Orders not picked up in time will be relisted for sale on the Wish app. From our research, we learnt a couple of reasons for this behaviour-
1. Untimely cadence of customer pickup reminders and notifications
2. Customers feel uninformed of store details such as opening hours and location
3. Customers are unaware of the 2-week pickup window and the reprecussions of not picking up their order

Store Problem – Occupying Store Space
Orders not picked up by customers begin to occupy more store space than anticipated. With packages piling up and the sale of these items dependant on the needs of the local Wish customers, stores are left unsatisfied with the Wish Local program, resulting in them opting out of the program.
From these learnings, we noticed a recurring pattern where customers were uninformed of their pickup details because of low visibility of information and inefficient touchpoints with the existing pickup experience. This hindered customers from actualizing their pickup plan, eventually causing them to miss their pickup deadline.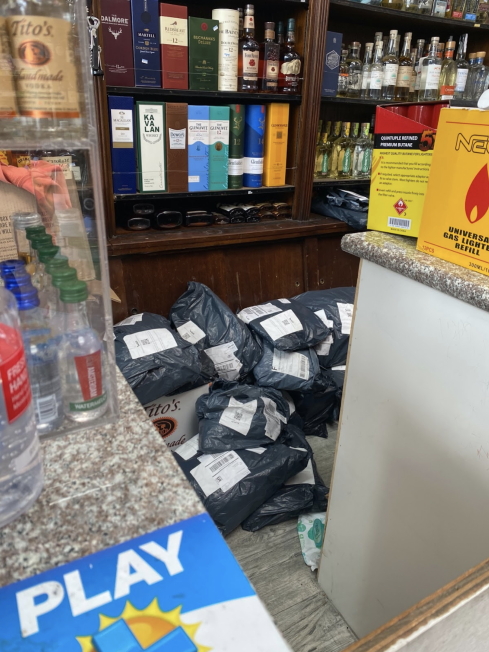 Unpicked up packages piling up at stores
DESIGN GOAL
Help customers receive their order by guiding them through the pick up steps
HYPOTHESIS
Providing customers a means to schedule their pick up, will encourage accountability and action, increasing the likeliness of picking up their orders