How Might We?
Based on the insights we gathered, we framed the following how might we questions to help us ideate for possible ways to intervene.
01/

How might we encourage people to arrive on time by increasing the entertainment value of the pre-show experience?
02/

How might we mitigate the feeling of being "unsure what to expect" for newcomers?
03/

How might we create a buffer that prevent late comers from missing the actors' performance without compromising punctual customers' experience?
Goal
Being aware of the issues and insights we learnt from our research methods, we wanted our intervention to accomplish the following goals:
01/

Create a social dwelling space within the theatre to reduce crowds in the hallways.
02/

Embody improv theatre's unique culture: spontaneous, collaborative, creative, and participatory.
03/

Ease guests into the improv culture by priming them to engage with onstage performers.
The idea
Similar to TimePlay, Early Bird is an interactive mobile game that engages guests 10-15 minutes prior to the live show encouraging them to arrive at the venue in a timely manner. Guests are encouraged to congregate in the theater, reducing the crowds in the hallways. The game structure mimics the improv show culture, priming the audience for live show. Winners of the game will receive prizes such as drink vouchers or show tickets.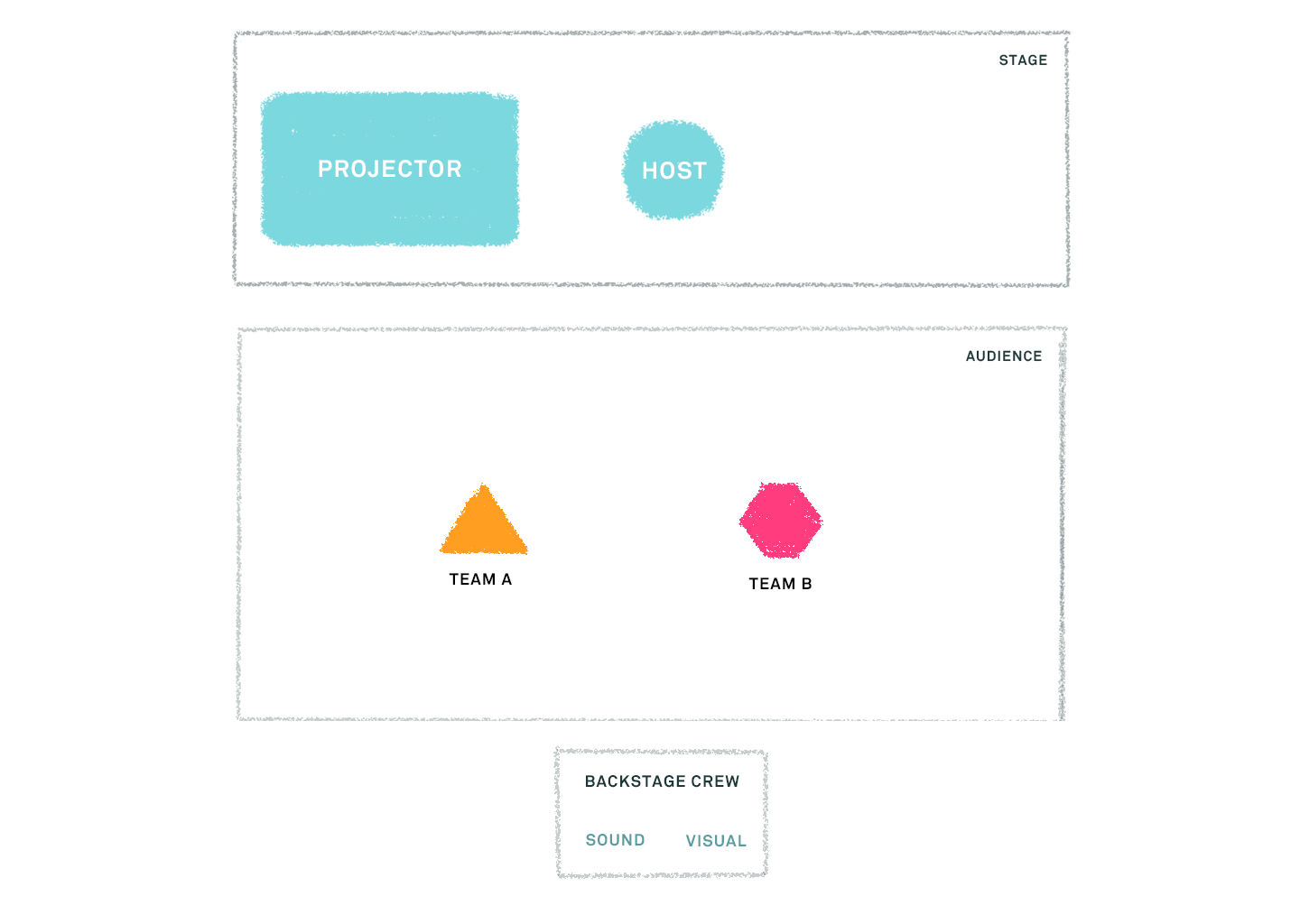 We wanted our intervention to have the following attributes:
Front and Back of house: The host is an integral part of the transition from pre-show to in-show experience for guiding and priming the audience. We aim to help the host more easily prep the audience for the show and provide them with a novel method of engaging the crowd. We also wanted to include the backstage crew such as the sound and the visual technician, as they play a vital role in supporting the actor's live performance.
Competitive Teams: The two-team set up reflects the style of TheatreSports where the teams compete for victory. The audience is allowed to choose their team, instead of splitting the teams arbitrarily, to encourage conversation and competition amongst groups of friends.